Water Taxi Service
In the loving memory of the late Paul Owen.
Our new pontoon boat originally imported from Florida and named 'Paul's Legacy'. The boat holds up to 10 people, which is ideal to hire privately for special occasions , wedding parties and anniversaries. You will be chauffeured by one of our crew members.
We are also operating 'Paul's Legacy' to 'Burton Waters Marina' and 'The Pywipe Inn' so that you can enjoy a meal and relax with a drink for a while, then you can be picked up on a later agreed time back to the Brayford Pool..
We can also do a one way drop- off and pick-up service.
( TOWN CENTRE CRUISES)
if you fancy a cruise for 30 minutes into the town centre down the Witham, seeing the Glory hole the oldest bridge in the UK. The cost is only £5 per person, £3 for children. there is no drop off on this journey. please, feel free to bring your own wine/beer/champagne with you. No smoking on the pontoon.
.
Daily Sailing Times
The pontoon leaves the Brayford Pool at the times below. Note that the journey takes 30 minutes to the 'Pywipe Inn' and 45 minutes to 'Burton Waters'. You will be picked up on the following trip back to the Brayford Pool. The last trip (2:30) is only one way or for pick-up service.
Times
11:30am, 1:00pm, 2:30pm
Pre-booking recommended
Return Fares
Adults £7.50
Children £4.00
Family of 2 Adults + 2 Children £20.00
One way Fares
Adults £5.00
Children £3.00
Family of 2 Adults + 2 Children £14.00
If you wish to book the taxi privately after scheduled times, please call to enquire about prices. The charge will be per hour including transportation time.
Due to modernisation and structural changes, the taxi will operate from May 2018.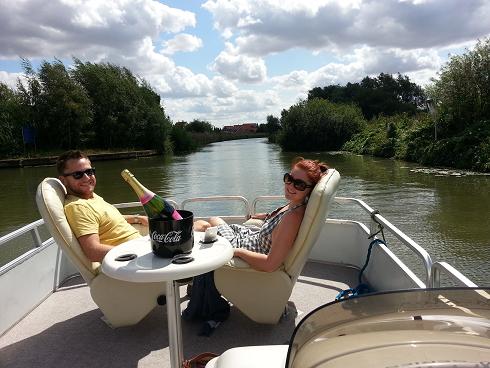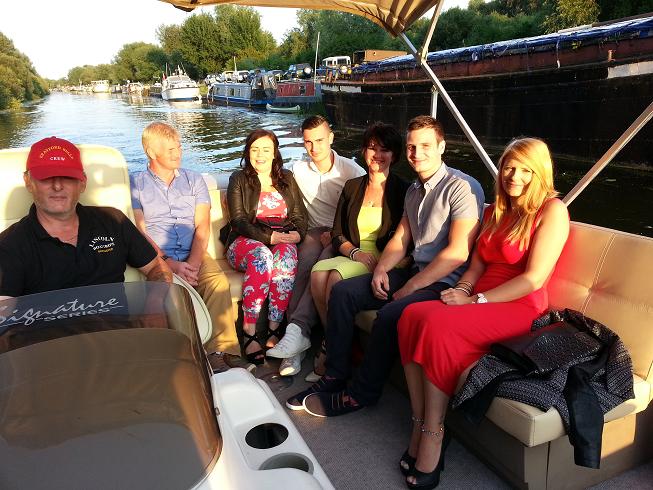 Group Booking
Not more than 10 people per trip. Pre-booking highly recommended as first come first served.
If you wish to book to 'Burton waters' to the Harbour lights or Greek restaurants please contact us in advance.